DRONE FLYING AUTHORIZATION ?
SAMWISE is what you were looking for. Building your Operational Risk Assessment in the Specific UAS category has never been so easy. Thanks to SAMWISE, the first tool to carry out SORA methodology online, operators can develop their drone risk analysis according to European UAS regulations.
YOUR DRONE OPERATIONS MANAGEMENT PLATFORM
SAMWISE is a drone risk assessment app that allow you to save time and money. What are you waiting for? Find your best plan and fly with your drone.

Carry out the SORA methodology to determine the feasibility of your drone operation.
Identify the Operational Safety Objectives (OSO) and mitigations that meet the EASA UAS regulations.
Upload and manage documents to demonstrate compliance with the OSO and the European UAS regulations.
Use our drone risk assessment template and download an editable report along with all supporting documents.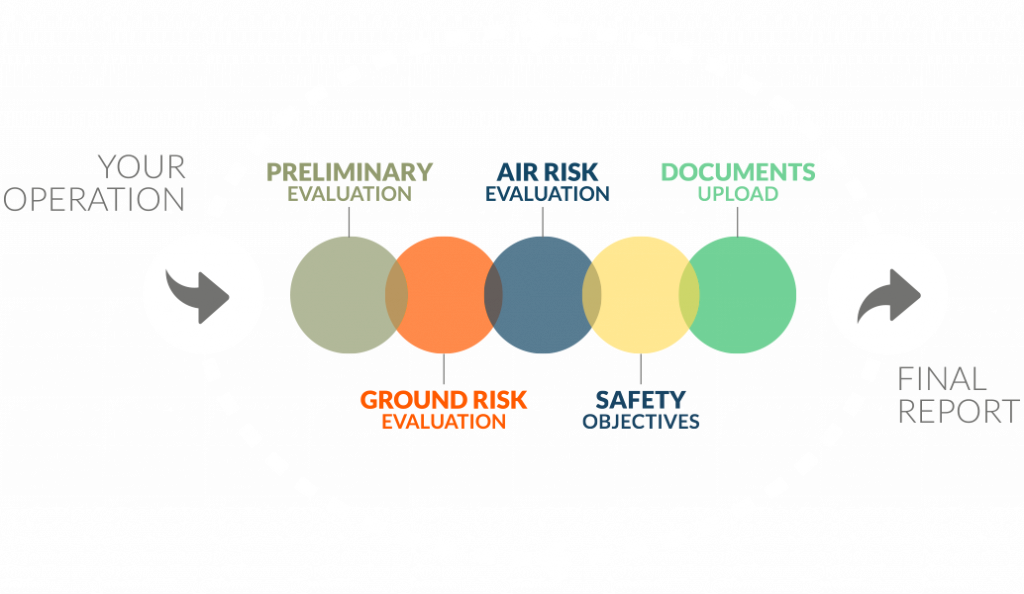 SAMWISE: an easy web-tool supporting SORA methodology By EuroUSC Italia
/
With the new European UAS regulations, Drone Operations in the Specific category often require the operator to carry out a UAS Risk Assessment. EASA recommends the SORA methodology (Specific Operations Risk Assessment), developed by JARUS and already accepted by several CAA around the world. To facilitate the drone risk analysis, EuroUSC Italia has developed a simple and quick web tool: SAMWISE. It supports users in developing their SORA analysis and demonstrating compliance to the identified mitigations and Operational Safety Objectives.
EuroUSC Italia is a leading company in the drone market and aviation domain. Visit our website to know how we can help you more.